Working together to make life easier for those battling illness
June 13, 2018 . . . VIRGINIA BEACH, VA. . . Getting medical help when in need is something staff at Altor/50 Processing don't take for granted.
That's why the Virginia Beach-based credit card processing business linked with Mercy Medical Angels as a 2018 Charity of Choice.  The partnership has a mission to ensure no one in need of medical care is denied treatment due to lack of transportation.
Mercy Medical Angels, based in Virginia Beach, provides free transportation nationwide to and from medical care facilities via gas cards, bus and train tickets, as well as through commercial airlines and volunteer pilots.  The non-profit started in 1972 and has helped more than 190,000 patients. Approximately 44 percent of the patients Mercy Medical helps are battling some form of cancer.
On average, Mercy Medical provides nearly 600 trips per month, for a cost of about $175,000.  So far in 2018, they have donated more than $1 million worth of transportation.  And, during their 40 plus years of service have helped patients travel more than 116 million miles.
To help the charity assist patients in need of medical care, Altor/50 has partnered with Mercy Medical Angels to make a difference. Every credit card transaction means money in Mercy Medical's pocket. A percentage of each purchase goes to Mercy Medical.
Ed Hopper and Shannon Kane, co-founders of Altor/50 developed their company with a plan to donate 50 percent of all net profits.
"Every company who processes with Altor/50 is given the option to choose which charity they want their processing to benefit," says Kane. "Both our profit and non-profit merchants love knowing that every time their business accepts a credit card, a charity is being helped."
Other non-profits can also benefit from the program. By signing up as a partner, the charity is eligible to receive 50 percent of attributable profits, once their application process is complete.  Altor/50 plans to grow over time, expanding the number of charities involved.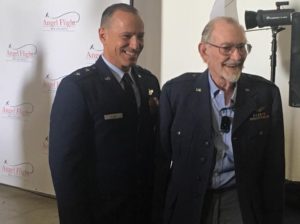 For more information on Altor Processing, visit AltorGivesBack.com.
For more information about Mercy Medical Angels visit http://mercymedical.org/.